Beauty loses its value if it were attained at the expense of someone or something else. Therefore, we strive to be sustainable for us and for those around us. A big part of that is the process of carefully picking the brands we work with. Our main focus has to be the effectiveness of the products, just because we demand results. But also, we love the products that contain natural ingredients. Due to the fact that they provide long lasting and real results, as they don't cover up the symptoms but actually heal from within. Although for those who tend to use nature as a source, an obligation arises to take care of that you seek.
Hereby we would like to introduce some the brands we use with their own philosophy or story!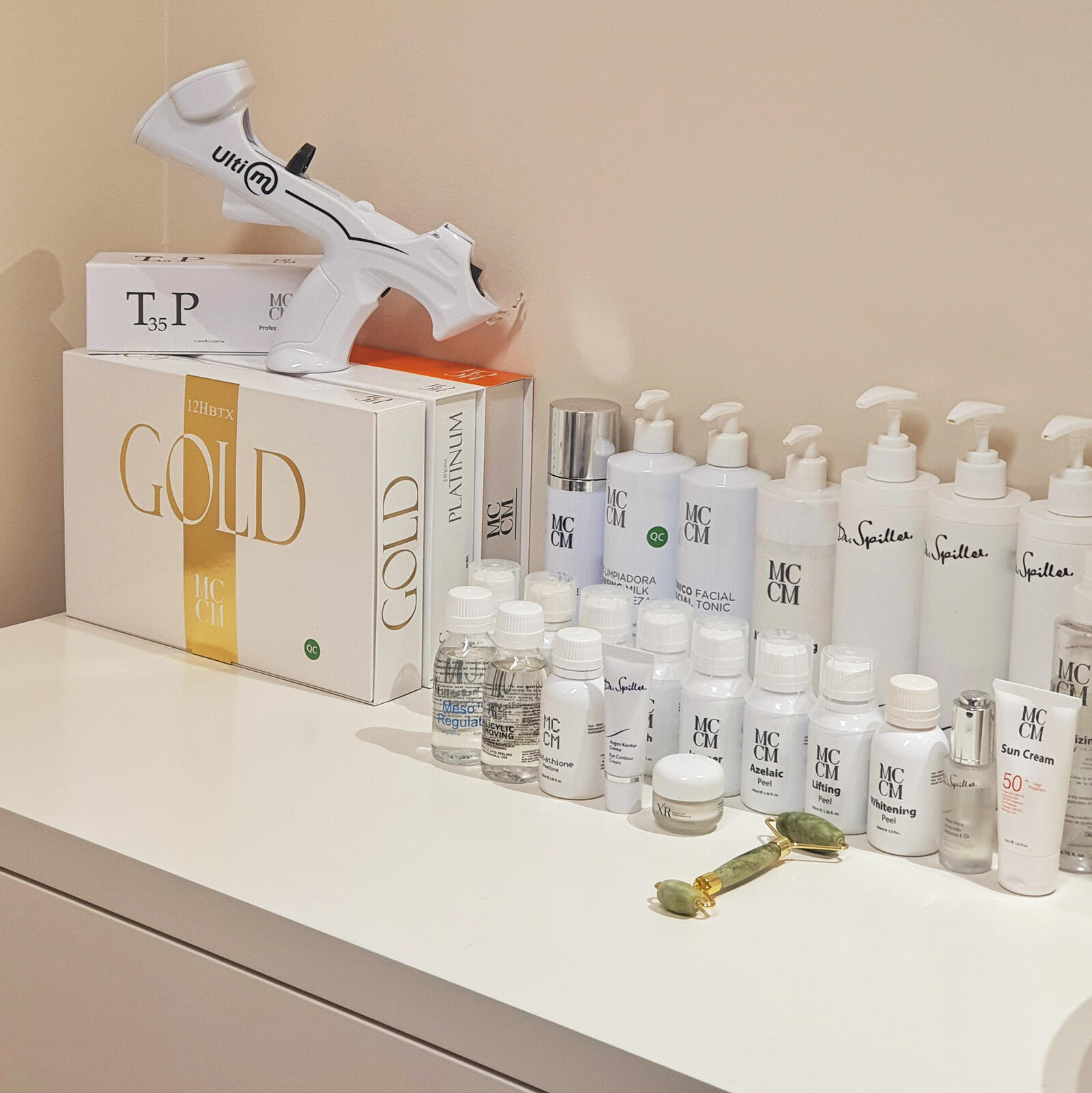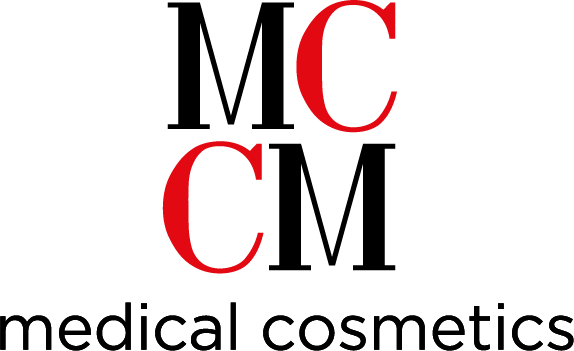 The MCCM – Medical Cosmetics
MCCM is about making the world happier. We are passionate about skin health and extremely committed to innovation and results. Hence, our brand is the result of more than a decade of client-driven research and development aimed at creating the best skin care treatments in the market and becoming leaders in excellence. MCCM embodies our philosophy offering the most complete range of high-performance professional cosmetics that produce transformative visible results from day one which will surprise our medical partners and make our clients happy. Our philosophy is to offer the most complete range of high-performance professional cosmetics that produce transformative visible results from day one. Bearing this in mind, our competitiveness is founded on three main axes: performance, satisfaction, sustainability.
Dr. Spiller
Intact skin is desirable skin. Because only intact skin appears attractive and healthy. For us at Dr. Spiller, this is both our motivation and our mission in life. We have focused on sustainable skin health for many decades. On this path, tradition and innovation go hand in hand. With powerful raw materials sourced from nature. Their extreme purity allows for a targeted effect and the best possible results. We place our trust in experience and authenticity. Yesterday and today, for radiant beauty tomorrow.
Meticulous development and production in our own labs sets us apart. Every single one of our products fully embodies Dr. Spiller. Authenticity is a privilege and a commitment. We leave nothing to chance.
We know what works. Because we know what goes into our products. We retain proven ingredients and enhance them with innovative formulas to release maximum performance. Thus, we have developed Pure SkinCare Solutions – a contemporary world of beauty with solutions for all skin types.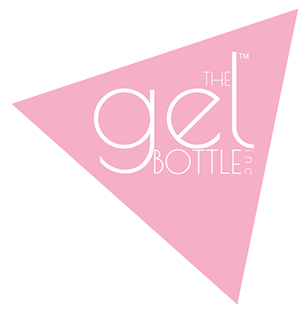 The GelBottle
The GelBottle Inc was born with high quality and innovation in mind, offering an incredible array of over 360 unique colours to satisfy everyone's taste. We develop cutting edge products like Builder In A Bottle™ and GelPot, two revolutionary builder gel systems for both natural nails and extensions. With our different approach we have rapidly grown into an international brand recognised worldwide and are quickly making our way to the forefront of the industry. We've learned that the way forward is to set trends, not to follow them.
The GelBottle Inc™ gel polishes are rich, highly pigmented, chip-resistant and offer extreme long-lasting shine. The good news doesn't end there because we are also VEGAN, CRUELTY FREE and 10-FREE (our products don't contain formaldehyde, Dibutyl phthalate, toluene, formaldehyde resin or camphor).

L'Anza
For over 30 years, L'ANZA has pioneered some of the most advanced, cutting-edge technology the industry has ever seen. From care to color, L'ANZA uses the most advanced ingredient technology, perfectly balanced with wildcrafted botanicals and potent actives to heal, seal, and protect the hair. We have earned a reputation for creating exceptional products acclaimed for their unsurpassed performance.
Healthy hair is the foundation for beautiful style. No matter what type or texture, L'ANZA Healing Hair Care has a prescription to reach even your most ambitious hair goals. Healing Hair Color offers a full complement of Permanent, Demi Permanent, and Semi Permanent color options for you to attain the season's trending hues or simply get back to your roots.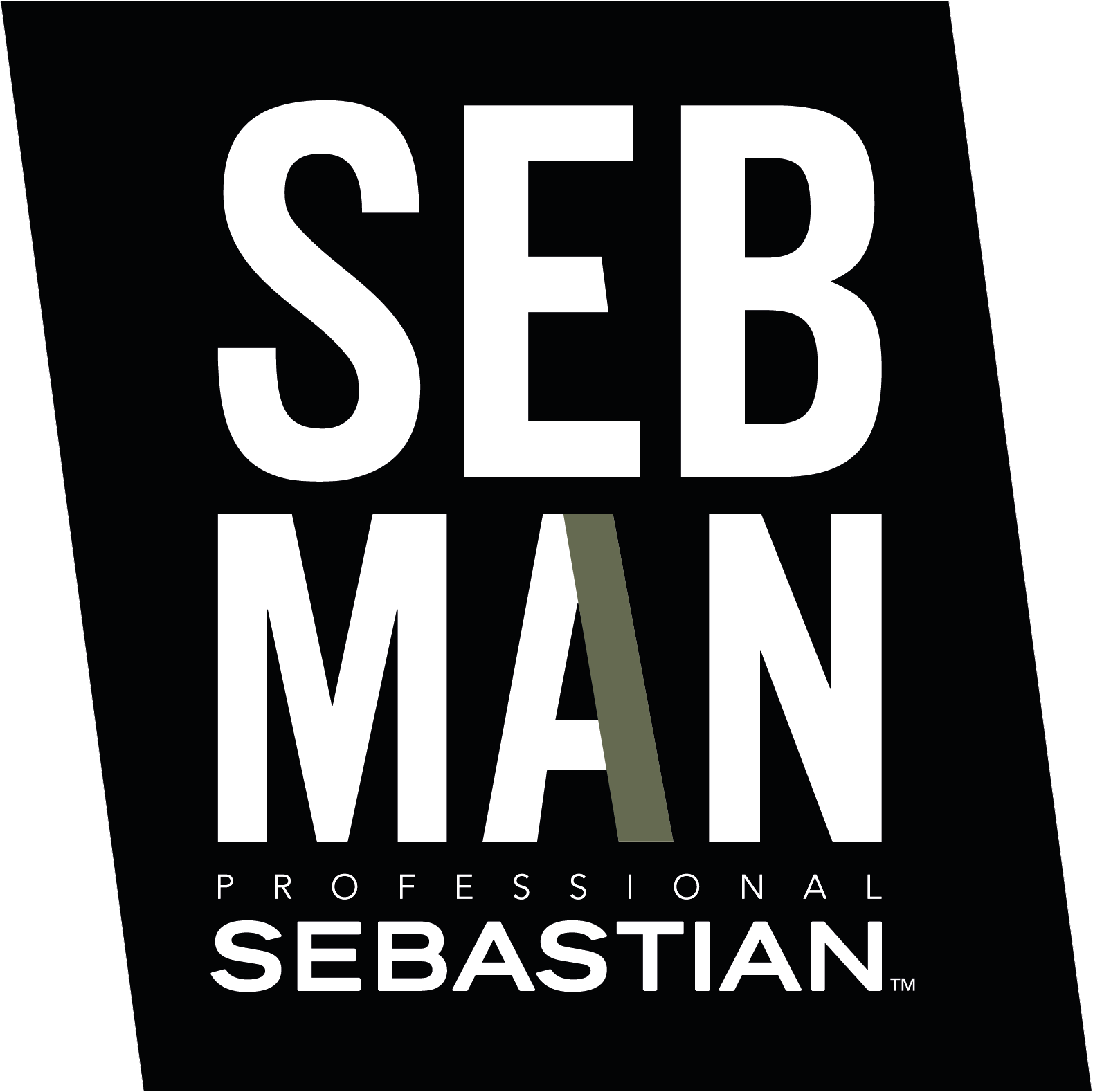 Sebastian Professional
At Sebastian, we teach you how to create and not what to create! We are not aiming to reach an end state, we are ever evolving, respecting the fast pace of change in society.
At Sebastian, we do not play with colors but use them as a design tool to create contrast and dimension that enhance the haircut and hairstyle. Our artistic point of view is that black and white play a role similar to "true" colors.
At Sebastian, care is a primer for the hair canvas to exceed styling possibilities.
Innovatis
Care for your hair and body.
That is our clear and main objective, to contribute to the professional sector of high-class cosmetics with unique products and innovative services to offer stylists, professionals of the sector and final consumers new opportunities and effective, safe and satisfactory results.
All our lines are characterized by the use of exclusive ingredients and formulas with a high added value, which guarantees maximum results in the care and beauty of hair and skin.
Our products always offer a new ingredient, a new way of use, a new beauty routine, a new way of doing hairdressing.
Maximum Effectiveness – Maximum Performance – Maximum Quality
Instagram
This error message is only visible to WordPress admins
There has been a problem with your Instagram Feed.